Renowned speculator, Doug Casey, believes the future of travel will be one with fewer options and much higher fares. And in addition to price hikes, he says there will be an extra layer of inconveniences – adding time spent at airports and further infringements upon personal rights and privacy. As a consequence, this will significantly reduce the volume of commercial travel for business and leisure, and simultaneously create opportunities in private aviation.
Doug Casey – bestselling author and self-proclaimed anarcho-capitalist, Doug is the founder of investment advisory service Casey Research.
Travel Will Become Much More Expensive
Casey asserts that the cost of traveling is going to go up – its unavoidable. COVID has destroyed the airline-industry model that once made commercial flying affordable to the masses. The strategy was simple – cram as many people as possible onto an airplane, fly the route, then turn that aircraft around as quickly as possible and repeat. But social distancing and more stringent cleaning and disinfecting measures have put an end to this. Not only will there be far fewer passengers on planes, but they will need to be sanitized for hours before reloading. This is a huge blow to discount carriers, whose paper-thin margins depend on full flights with a quick turnaround time. So while the big national carriers will continue in some form (thanks in part to government bailouts), the costly new safety measures will lead to the demise of smaller domestic and discount airlines, having a lasting effect on both business and pleasure travel.
We're certainly going to have fewer flights so it's going to be less convenient to go places. I don't know what's going to happen to the airlines. From a financial point of view they're going to have a lot of unused planes for quite some time. So what's going to happen to those planes? Of course that's basically the problem with the leasing companies that own the planes. But it's the problem of the airlines because leasing companies don't want to break the leases. So obviously the state's going to have to come in to bail out the airlines, or bailout whoever because, as you know, everything is a critical industry these days. Regardless, there's going be a lot of mothballed planes. And there's going to be fewer airlines, particularly smaller domestic airlines that aren't too big to fail. A lot of foreign airlines will go bust if their governments aren't in a position to bail them out.
Travel Will Be More Inconvenient And Restrictive
Casey also believes that commercial travel will remain much more inconvenient and restrictive. There will be an extra layer of inconveniences – on top of security measures – adding time spent at airports and further infringements upon personal rights and privacy. You'll need to do temperature checks and prove you've been vaccinated against COVID before boarding commercial flights. Qantas boss says passengers will need to be vaccinated for international flights.
I think you're going to have some kind of testing. Going through the TSA you'll be tested on some basis. Certainly for temperature, and maybe some kind of instant COVID test, which is going to be another sham. Just look at Elon Musk for example. He showed that you can take four identical tests in the same day – two turn out positive, while two turn out negative. So how is this going to work out for people that are planning on going somewhere?
In the end, Doug Casey believes this will wind up as being an excuse to give everyone a some sort of chip, because chips can be updated quickly and they are harder to falsify.
So if you want to travel, or at least want to travel conveniently, you're going to have to be chipped. And of course that chip can be used for lots of other things as well, so this is really a big deal.
Boon For Private Aviation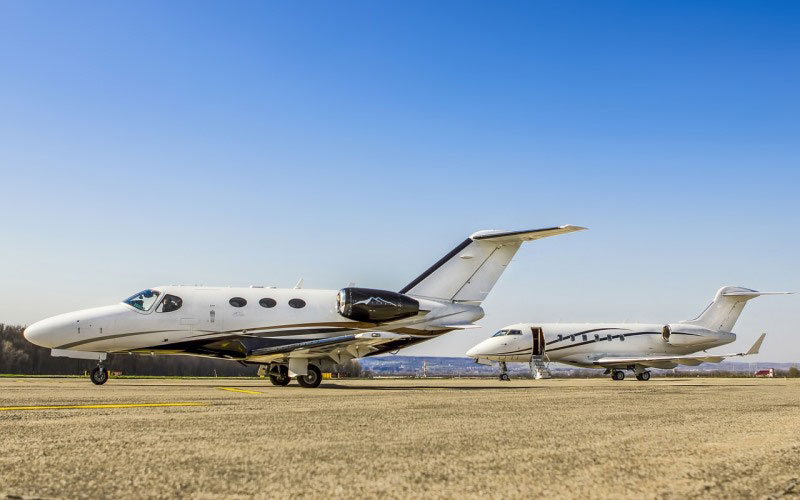 While the post-COVID world will be devastating to commercial airlines and commercial travel, Doug Casey sees one bright spot evolving from the carnage. He sees a big increase in private aviation.
There's lots of advantages to flying private. You don't have to deal with all the TSA stuff, you won't have to deal with the virus stuff, and the rest of it. So I think private aviation is going to boom.
Adding to the demise of commercial airlines (that relied on premium business class seating to increase their thin margins and eke out a profit), will be the loss of affluent clientele. The risk of infection, longer security and boarding times – possibly double the already intolerable pre-pandemic queues – will discourage most high net-worth individuals from flying commercial. This goes for pleasure travel, and doubly for business travel. The day of the quick business trip is dead. Disruption will come about via distant video conferencing (with tools like Skype or Zoom), and via private aviation.
Unlike commercial travel, the private aviation market did not see a downfall as COVID began to spread. Instead, there has been a surge in demand for business jets. Private aviation companies have reported an influx of new clients, according to Forbes.
And while the immediate benefits of flying private during the pandemic seem obvious – fewer passengers, no crowded airport terminals, less security and inconvenience – the long-term case for private aviation is equally encouraging. The demand for private aviation should only increase as economies of scale become more favorable. As commercial airlines, already under huge financial pressure, are forced to prune routes and frequencies, further reduce in-flight services, and keep lounges closed, more flyers are likely to turn to private aviation. A new pool of travelers will be seeking a reliable and secure way to fly, far away from the concerns of flying commercial. And fueled by new clients that begin to recognize the flexibility, safety, dependability, and superior customer service that flying private affords, companies in the sphere of private aviation are well positioned to profit from this shifting trend in travel.
COVID Measures Not Going Away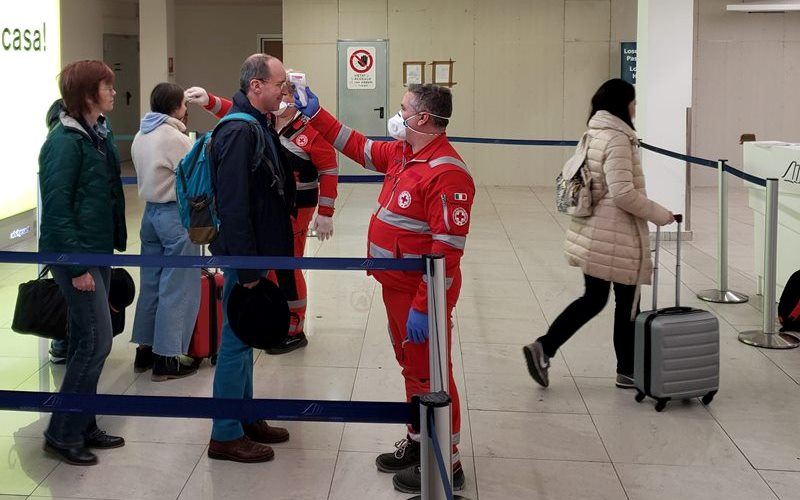 According to Doug Casey, this is a big deal and it's going to linger. It's going to overturn many areas of the economy and it's not going away anytime soon. Just like 9/11, you may have thought that they'd tighten down for a while, because there might be more things to come, but then they would relax regulations. But all the extra security remained. "The TSA is now a part of the cosmic firmament," says Casey. So whatever measures they set up for COVID, they will no doubt be here to stay. Because, of course, these flus come along every 10 years or so: the Asian flu (1957), Hong Kong flu (1968), Bird flu (1997), SARS (2002), Swine flu (2009), etc. They're more serious than the annual flu, so there's going to be another one and the authorities will be prepared for it. In other words, Doug Casey fully expects that many of the "safety" measures being enforced for COVID, they will become the "new normal".
Which Countries Will The Reduction In Global Travel Hurt Most?
So which countries will be hurt the most due to the reduction in commercial travel? Casey believes it will be those highly dependent on tourism. Sure, in our globalized society, we'll still be lured to fly in order to see friends and family. But it's the extended weekend getaway to the Caribbean or the vacation to Southeast Asia that will be less sought-after, less economical, and less viable.
In this respect, if you look at the statistics for tourism around the world, you can see which countries will be hurt the most. Countries in which travel and tourism directly contribute the highest percentage to the overall GDP, their economies are going to be hit hard and be recessed for some time. And Casey believes this will have social implications. With such a large part of the population laid off due to the crash in tourism, people are going to get restless. There's a good chance we'll see people take to the streets – social and political instability. "This is going to be really interesting to see how this all sorts out over the next couple of years," Casey concludes.
---
Investing In A World With Less Commercial Travel
If things play out as Doug Casey forecasts, and commercial travel and tourism does not return to normal for the foreseeable future, there will be big winners and losers as a result. So which sectors and companies are poised to gain and which will be hurt the most in the new post-COVID world? Here are a few ideas to consider…
Winners (Private Aviation)
Bombardier – Canadian conglomerate with an aviation segment that produces business jets.

Embraer – Brazilian aerospace conglomerate that operates an executive jet segment.

Honda – produces the HondaJet family of aircraft via its subsidiary Honda Aircraft Company.

Star Jets International – private jet brokerage firm.

Losers (Tourism & Low-Cost Carriers)
Expedia Group – full-service online travel company with localized websites.

Hilton Grand Vacations – timeshare company that operates vacation ownership resorts.

Ryanair – airline services in Ireland, the UK, Italy, Spain, Germany, and other European countries.

Spirit Airlines – low-fare airline services with destinations in the US, Caribbean, and Latin America.