While Amazon may dominate the U.S. e-commerce marketplace right now, Shopify is proving that there's room for another player – a different kind of player. Shopify is addressing pain points being overlooked by Amazon, and growing an ecosystem that is competitive with the e-commerce industry giant. The original benefits of selling on Amazon (a large existing consumer base, an existing payment platform, fulfillment) are becoming less of a competitive advantage for a number of brands. Many are tired of Amazon's restrictive seller's policies, frustrated with the inability to build relationships with their own customers, and anxious about the giant's expansion into the most profitable niches, with its own growing list of private-label brands.
As the Amazon ecosystem increases risks and costs to doing business, more and more sellers are opting to play outside the behemoth's "walled garden". They are turning towards alternative e-commerce platforms and fulfillment services that are more flexible and less restrictive. And if history is any indication, centrally planned ecosystems work well in the beginning, but eventually become laggards once leaner competition starts to catch up and develop economies of scale that can compete with (and eventually outcompete) their larger competitors.
So will the slow trickle of sellers starting to leave the Amazon ecosystem become an exodus? While one e-commerce insider – Johnathan Solorzano – doesn't offer a definitive opinion about Amazon's future, he does give compelling testimony about the dramatic growth in one of their key competitors – the Shopify e-commerce platform.
Johnathan Solorzano – founder of Solo Media Group, a remote agency of web developers that is witnessing significant demand for the development of apps, themes and productized services for the Shopify ecosystem.
Shopify, according to Johnathan Solorzano, feels like the next Amazon gold rush. He and his team at Solo Media Group, have built a profitable business on the back of Shopify's rapid ascension in the e-commerce space. And its a trend he doesn't see slowing down any time soon. In fact, with all the demand for Shopify services, he's doubling down on the platform. He's focusing his team's time and resources on building apps, themes and productized services for the Shopify ecosystem.
In Solorzano's eyes, Shopify has a unique market niche, one Amazon can't touch. Notable brands (particularly big brands and celebrity brands), are gravitating to the Shopify ecosystem. He attributes Shopify's rapid growth to a number of factors, from it's ambitious goal of building a fulfillment network, to it's unique market positioning and differentiation from Amazon (one that gives brands the flexibility to customize the shopping experience and freedom to market to their own customers as they see fit).
Initiatives that are helping to close the gap with Amazon…
Shopify announced a partnership with Walmart to get more Shopify merchants on the retail giant's platform.
They have developed a mobile platform – Shop App – to connect shoppers with local Shopify businesses.
Shopify has ambitious goals to develop its own fulfillment network. Shopify Fulfillment Network wants to deliver to 99% of the continental United States within two days or less.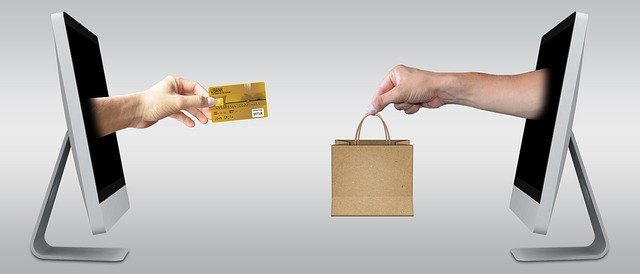 Shopify Vs. Amazon
A challenging choice facing vendors is whether to sell with Shopify or with Amazon. So what are the differences?
First thing to keep in mind is that these are two totally different animals. On Amazon, you're building a page within an marketplace. You're selling your products alongside those of other competitors (including Amazon's own in-house brands). With Shopify, on the other hand, you focus on building your own online store, and your own reputation. Shopify's cloud-based platform allows you to create a custom website and manage various sales channels on your own.
Advantages And Disadvantages – Head-To-Head
The following is a brief head-to-head comparison of the advantages (and disadvantages) of selling on either platform.
Built-In Traffic (advantage Amazon)
If you want to immediately put your products in front of ready-to-purchase customers, then the Amazon marketplace is your best bet. Simply put, they have a huge customer base. Almost half of all e-commerce purchases go through Amazon, which gives you quick access to a large number of potential customers.
Less Direct Competition (advantage Shopify)
Although the Amazon marketplace comes with a huge customer base, it also comes with much more competition. One of the most significant drawbacks of trying to sell on Amazon is that many of your competitors use the platform too. So you're competing with a multitude of other vendors including Amazon itself (Amazon continues to develop in-house brands for the most profitable niches). And when you have so much competition, it's difficult for your business to stand out from the crowd.
Brand Recognition (advantage Amazon)
When you sell on Amazon, you benefit from their brand recognition. If people haven't heard of your business before, they may not feel confident about shopping at your Shopify store. But people trust Amazon. So when you sell on their platform, clientele are much more likely to trust your brand as well. They will feel confident buying your products because they know Amazon will back them if any issues arise.
Brand Differentiation (advantage Shopify)
Vendors selling with Amazon often give up control of their brand and customer experience. You're one of many in the vast Amazon marketplace, and if your products are handled by their fulfillment services, they are shipped in Amazon-branded boxes. You miss out on simple branding and marketing opportunities (like throwing a flyer into your shipping boxes). Shopify, on the other hand, allows you to differentiate yourself as a brand. You have the opportunity to sell products through your own customized website and ship with your own branded packaging. For a company that is looking to expand its name recognition and grow its business, this is a huge advantage.
Product Fulfillment (Shopify closing the gap)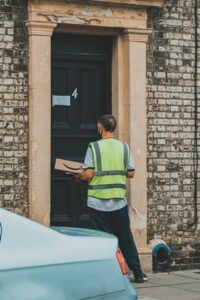 While Fulfillment By Amazon (FBA) maintains a slight advantage in this category, competition is heating up. Until now, the easiest way to sell online was to have Amazon handle the fulfillment and shipping for you via their FBA program. In essence, when someone orders your product on Amazon, they will pick, pack, and ship the product to the customer. Additionally, Amazon provides customer service if people have an issue with your products. FBA makes it easy for you to sell your products without having to worry about shipping and managing customer service after the fact.
But recently, Shopify entered the third-party fulfillment space and is now in direct competition with Amazon. In June 2019, they announced plans to add delivery and distribution offerings. Shopify Fulfillment Network, with a dedicated network of fulfillment centers across the United States, aims to provide its vendors with scalable warehousing space, packing, shipping and inventory management services, lower shipping costs, and timely delivery to 99% of the continental US within two days or less.
Own Your Own Customers (advantage Shopify)
If you're selling on Amazon, your customer is buying a product on Amazon, not necessarily from you. So the Amazon marketplace is all too willing to recommend competitive products to your customer (oftentimes for less money). And you don't get to build a relationship with your buyers. Amazon holds the customer information, so they get to market to them again and again. You don't. In other words, good luck sending your customer an email about a future promotion or new product line.
With Shopify on the other hand, you own every piece of the customer interaction. A dedicated online Shopify store allows you to control the relationship you have with your customer. The customer spends time with your brand, with your content, with your products. And you are able to collect their personal information – either when they opt into one of your email marketing campaigns or when they submit their contact info upon checkout. This allows you to drive repeat purchases, thereby increasing revenues and saving margins via unpaid direct traffic. Its a win-win. Plus you can drive enormous new traffic to sales funnels by utilizing paid traffic on social networks (like YouTube and Facebook). So even though Amazon eliminates a lot of the "figuring out" for new entrants into the e-commerce space, veterans of e-commerce and savvy marketers, will see much greater upside within the Shopify ecosystem.
Ease Of Use (Shopify closing the gap)
With Amazon, you can set up a shop quickly and easily. You simply create an account and follow the straightforward steps in the setup process. Amazon lets you to choose a pre-made template for your brand's custom storefront, and once you've completed all the steps, you list your products and start selling. For first-time sellers, Amazon's ease of use has long been a selling point.
But Shopify is closing the gap. Setting up a professional looking e-commerce store on Shopify has never been easier. Shopify offers a user-friendly drag-and-drop feature, that allows merchants to customize templates to fit any brand's style. Additionally, Shopify sites are fully responsive, meaning there's no need to do additional work to make your site look good on mobile devices.
Cost (depends on seller's size and sophistication)
Essentially, cost often comes down to the size and sophistication of the seller. Yes there are additional fees when selling on Amazon, but you are making up for the extra cost through simplicity and time savings. Cost savings for Shopify only becomes discernible for larger, more sophisticated sellers who have expertise in marketing and driving their own sales channels.
Tools And Payment Options (advantage Shopify)
If you're looking to have a dedicated e-commerce website that is customizable, then Shopify is the clear winner. While Amazon does give you the option to have a personalized storefront, it's not the same as having your own website. With Spotify you get a range of ecommerce tools to help you build the best site for your business. And if their standard tools don't suffice, the Shopify App Store offers a host of additional free and paid e-commerce plugins to help you customize your site, grow your business, and improve your marketing, sales and social media strategy.
As for payment options, Amazon Pay offers standard payment options (including credit cards and debit cards), but no third-party payments (like PayPal). Shopify Payments, on the other hand, offers the standard options plus an assortment of alternatives. So if you know your customers like to use multiple types of payments, Shopify's diverse payment options give your store a distinct advantage.
So Which One To Choose?
The best platform for you depends upon your business and goals.
If you're an individual or a smaller seller simply interested in making some money, it's likely that Amazon will still be your best choice. Its high traffic, extensive logistics network, and well-oiled fulfillment operation makes it easy to get your products to customers through FBA. On the other hand, if you're interested in establishing your own brand, then Shopify is the better fit. With Shopify, you're responsible for driving traffic to your website (so it isn't as easy to make money right from the start), but you retain ownership of your brand which is important for future growth.
And in actual fact, you can choose to use both services to grow your e-commerce business. Particularly when starting out, sellers can access Amazon's huge customer base and generate immediate sales. This gives startups time to build sales channels and drive traffic to their own, customized Shopify store.
---
Profiting In Shopify's Ascension (And The Growth In E-Commerce)
So how do you profit from Shopify's rapid ascension into the e-commerce marketplace? One way is to buy their stock. Shopify (as well as their direct competitor – Amazon), should continue to benefit from the general demise of brick-and-mortar retail at the hands of online commerce. As too should Alibaba. The China-based B2B marketplace, after all, is the go-to web portal where many Shopify and Amazon sellers source their products in the first place.
But if you believe that valuations for the big e-commerce giants are somewhat rich at the moment, there's an even better way to profit from the trend in e-commerce. You need to educate yourself in the fundamentals and best practices of starting your own e-commerce business, then do it!
To give you a good idea of the opportunities in e-commerce, check out these 10 popular brands (including celebrity brands) that utilize Shopify stores. Yes they are professional looking sites, but building such an online store today, is surprisingly simple.
Once you get the bug to start selling online – the motivation to do it yourself – then simply learn and execute using the following resources…
Udemy – a massive online learning and teaching marketplace offering a host of how-to courses on Shopify and Selling on Amazon.
Shopify – start a business or grow an existing one with the renowned all-in-one commerce platform.
Amazon Seller Central – the online platform which enables pretty much anyone to become a retailer on Amazon.
Alibaba – find and source products from a diverse portfolio of overseas manufacturers and suppliers.