Bee populations have been experiencing a sustained level of decline over the last few decades. Because they are essential pollinators that ensure the reproduction of thousands of wild and commercial plant species, the resulting impact on both ecological diversity and crop production, is very concerning. This has prompted new research into the factors contributing to declining bee health, so we can try to mitigate this trend before it wreaks havoc on our natural ecosystems and global food security.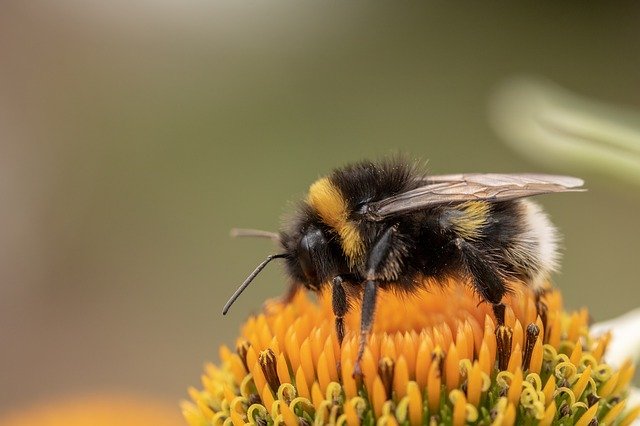 How Fast Are Bees Disappearing?
Bee populations, like most flying insects, are in a state of ill health and decline. Many species, in fact, have completely disappeared. In the United States, between 30 and 40 percent of tracked honeybee colonies are dying off every year, while in China, there has been such a pronounced decline in bee populations, that many of the commercial fruit crops now need to be pollinated by hand – one flower at a time – to ensure sustained production.
Thankfully, while mortality rates are reason for concern, these high losses don't mean honeybees are in imminent danger of disappearing. Honeybee colonies, after all, are managed by humans, so its possible to maintain the overall number of bee colonies at a relatively stable level. What it does mean, however, is that beekeepers need to spend more time and money dividing their surviving bee colonies in order to create new ones to replace the continued losses.
The much more disturbing findings, are those showing the extinction-level decline in the world's wild bee populations. Besides honeybees (Apis mellifera), there are an estimated 25,000 to 30,000 wild bee species, and many of these native species have undergone a frightening collapse according to various studies. One such study, led by researchers at the Consejo Nacional de Investigaciones Científicas y Técnicas (CONICET) in Argentina, discovered 25% fewer species of bees in population studies performed between 2006 and 2015, compared to records prior to the 1990s. In the best case scenario, this may indicate that thousands of wild bee species have become too rare to be found. Under the worst case scenario, these bee species may have already gone extinct.
Why Are Bees Disappearing?
While some have attributed the current decline in bee populations to a phenomenon known as colony collapse disorder (CCD), this is not exactly the case. According to Dr. Samuel Ramsey, an entomologist with the U.S. Department of Agriculture, these sudden die-offs in seemingly productive colonies, dissipated over a half decade ago. And although we still don't know if CCD was caused by a virus, a novel parasite, or just the confluence of a variety of issues all coming together – including additional factors like poor nutrition, exposure to pesticides, and stress due to climate change – there's little doubt that some or all of the aforementioned factors are responsible for both the colony collapse disorder of the not-too-distant past, and in the population declines occurring right now.
In particular, "Dr. Sammy", points to a triangle of factors he calls the three Ps – poor nutrition, pesticides, and parasites. Thanks to a confluence of these 3 factors, bees remain vulnerable – in a state of ill health. So in essence, the same stacking of stressors that inevitably set off the colony collapse disorder, continues to this day.
Poor Nutrition
The first of the three Ps is poor nutrition. Due to modern industrial agriculture, which fosters large monoculture farms and plantations at the expense of diverse natural ecosystems, a large number of today's bees lack the nutritional diversity to sustain optimal health.
We are destroying natural habitats, forests, wildflower meadows, and many other areas that once held flower species necessary for optimal bee nutrition. In the past, the average bee visited a variety of different flowers from different plants, enjoying a diverse diet in the process. Today, since most of the blossoms are from the same variety of plants, the bee's diet becomes one-dimensional, lacking sufficient nutritional diversity. Its no different than if we ate the same thing every day (perhaps some of us do). We wouldn't starve, but we definitely wouldn't be very healthy either. Our immune systems would become compromised, and like the bees, we'd be more susceptible to other causes of ill health, just as the bees are more prone to pesticides and parasites.
A couple of trends that may help reverse industrial agriculture and lead to the rehabilitation of natural ecosystems are: indoor vertical farming and lab-cultured meat.
Pesticides
The second of the three Ps harming the bees, is the cumulative effect of pesticides (herbicides, insecticides, fungicides, miticides, etc.). Used to control weeds, kill destructive insects and stave off fungi, our industrial agricultural system relies heavily on these chemicals to increase the size and reliability of yields. And while most pesticides lack the potency to kill bees directly, we really don't know what the aggregate effect is, when all these chemicals are combined.
We've found that colonies on average have between 3 and 4 different chemicals in the colony at any one point and upwards of 14 sometimes, which can be really concerning because we just can't account for all of the different effects that they can have. (Dr. Samuel Ramsey, 2020 NPR interview)
Some of the chemicals are sprayed directly onto the plants, which then get absorbed into the bees' bodies when they attempt to pollinate the plants. Others – known as systemic pesticides – are applied directly to the soil and seedlings, get absorbed by the plant, and end up within the pollen or the nectar that is then collected by the bees and brought back to the colony. Systemic pesticides, because they are contained within the  bees' food source, are efficiently dispersed throughout the colony. Ultimately, the aggregate of all the chemicals work to weaken bees' immune systems, making them more susceptible to disease and parasites.
Parasites
With poor nutrition and pesticides creating weaker bees, the stage is set for the final P in in the equation – parasitic mite infestations. A few of these include Tropilaelaps (Tropi) mites, that feed on bee larvae and pupae, as well as one extremely malicious little mite known as Varroa destructor, which Dr. Samuel Ramsey describes as such…
This parasite – small, about 1.2 millimeters long – it climbs onto a bee, and it will actually wedge itself between the exoskeletal plates that make up the bee's body – so pretty much the bee's skin. It wedges itself under there, kind of levers one of the plates up and breaks through the skin under that with its mouth parts. And it releases this cocktail of digestive enzymes that break down the tissue in that region into a slurry. It's literally turning the bees into cream of honeybee soup. (2020 NPR interview)
Hives used to be able to withstand parasitic mite attacks. But nowadays, with weakened immune systems due to poor nutrition and pesticides, the bees' survival threshold has plummeted.
This is why, in an effort to stave off a further decline in bee populations, researchers like Dr. Samuel Ramsey – and his colleagues at the the Ramsey Research Foundation – are focused on mitigating the devastating effects of parasitic mite infestations. But it would be unwise to place too much emphasis on this alone. In addition, we also need to focus on supporting healthier ecosystems for the bees – natural environments with greater plant diversity and fewer pesticides. This would help strengthen the bees' immunity, and thereby restore a more natural equilibrium between bee and parasite.
Wild Bees Even More Vulnerable Than Honeybees
If the news wasn't bad enough for the honeybee population, its even worse for wild bees. Of the estimated 25,000 to 30,000 different species of native bees, many are experiencing even more dramatic die-offs than their domesticated cousins. In fact, roughly 25% of these are already endangered and/or extinct (as explained above). Which is very concerning. Not only for the specific species and their surrounding ecosystems, but for human food security as well. The truth is, wild bees are extremely efficient pollinators. Even though most wild bee species are solitary, they've maintained an ongoing co-evolution with certain plants, making them much more effective at pollinating key agricultural crops than honeybees.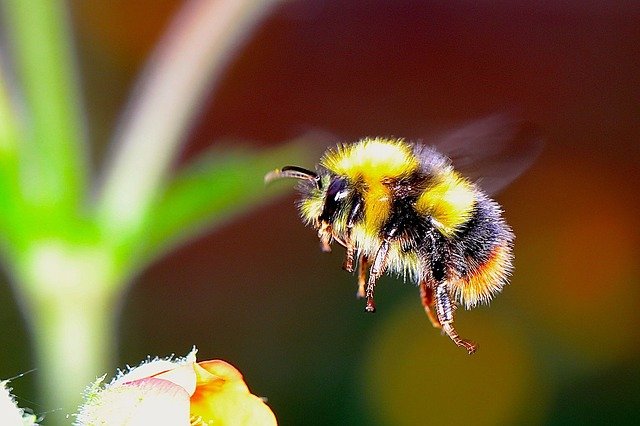 Just a small list showing the importance of wild bees in agriculture…
Research has shown that wild bees increase yields across many varieties fruit crops regardless of honeybee abundance.
A hectare of "Red Delicious" apples would require tens of thousands of honeybees to pollinate, but only hundreds of wild bee species Osmia cornuta and Apis mellifera.
A honeybee would have to visit a blueberry flower four times to deposit the same amount of pollen as a single visit from a bumblebee. Because wild bees have a unique way of extracting pollen from flowers called  buzz pollination. By shaking flowers at a certain frequency, more pollen is released, thus allowing for more efficient pollination. Honeybees can't do this.
Other key commercial crops that benefit from buzz pollination – from wild bee species like the bumblebee – include eggplants, potatoes, and tomatoes.
Solitary bees native to the Americas known as "squash bees" (genera Peponapis and Xenoglossa) are early risers, and squash flowers are only open early in the morning while honeybees are still asleep. Squash bees are excellent pollinators of zucchini, butternut squash, pumpkins and gourds, among other crops in the Cucurbitaceae family.
Domesticated Honeybees May Be Part of the Problem
In addition to the "three-Ps" that are leading to overall bee population declines, wild bees have an additional factor to deal with – the way we use honeybees in commercial agriculture. As flying insects and wild pollinators disappear, domesticated honeybees are increasingly relied upon to pollinate important cash crops. According to the American Beekeeping Federation, two-thirds of the 2.7 million honeybee colonies in the U.S. are used for pollination. Most go to the almond fields in California, where 80% of the world's almonds come from. Then bees rotate around the country to pollinate other crops. This trend in industrial-level honeybee pollination, though much more prevalent in the U.S., is also being adopted in Europe and Asia, to make up for the disappearance of wild pollinators.
Unfortunately, such a practice is detrimental to wild bee populations. Within the honeybee hive you have tens of thousands of individuals that need a lot of food. Honeybees utilize most of the floral resources in an area and there are less available for other pollinating species. So when there is an influx in honeybees, they quickly outcompete native species. In addition, migrant honeybees can also spread disease to wild bees. Infected bees can leave pathogens on flowers, only to be picked up by subsequent wild bees that visit the same flowers.
Economic Impact of Bee Population Decline
We need bees for food security and to maintain healthy ecosystems. Without pollinators there would be fewer plants, which would ultimately mean less food for most of earth's animal species – including humans. And while bees aren't the only pollinators, they are far and away the most effective. Not only do they visit many more plants than other pollinators, but they generally carry more pollen as well.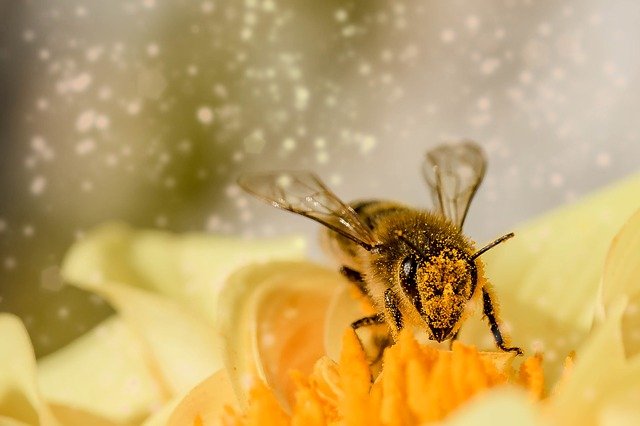 In the U.S. alone, more than 90 crops rely on bee pollination, and an estimated one third of food eaten by Americans comes from crops pollinated by bees. Bees are the principal pollinators of the flowering plants that grow fruits, vegetables and other crops including chocolate, coffee, nuts, and spices. They also pollinate alfalfa, which we feed to farm animals, so they support the meat component of our diet too. According to data from 2009, pollinators contributed approximately $15.12 billion to the United States economy, of which honeybees accounted for $11.68 billion and native wild pollinators (such as bumblebees and alfalfa leafcutter bees), accounted for $3.44 billion.
Globally, of the leading 115 food crops evaluated, 87 are dependent on animal pollinators (predominately honeybees and wild bees), contributing to 35% of global food production. Every season, between $235 and $577 billion (U.S.) worth of annual global food production relies on pollination from honeybees and native pollinators like wild bees.
Without bees, our food system wouldn't necessarily collapse. We would still be able to grow staples like grains and cereals, which are pollinated by the wind. But fruits and vegetables would be unavailable or unaffordable due to massive drops in supply. At a minimum, many of the enjoyable things we like to consume – like coffee, chocolate, and our favorite fruits and vegetables – would become prohibitively expensive. Even more concerning, is a scenario in which a significant amount of the world's population loses access to good nutrition – creating a global food crisis with the potential to set off unforeseen reverberations throughout society.